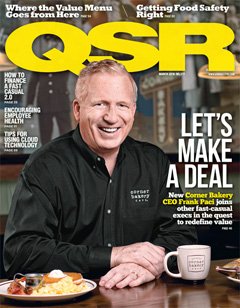 Subscribe to QSR!
If you work in the restaurant industry, we'll send you QSR for free! Just tell us a little about yourself. It's that easy.
QSR
currently offers subscriptions for U.S. mailing addresses only. If you live outside the U.S., sign up for our 4x-weekly
A.M. Jolt
e-letter, which will direct you to the majority of the content published in
QSR
magazine.
Yes!
I want to receive a free subscription to
QSR
magazine. I'll get thirteen information-packed issues each year.*
Please use appropriate capitalization!